Healthy Transitions Through Counseling
Welcome to Green Door Counseling! Entering therapy or counseling is like beginning a journey, a new endeavor in which one explores areas of life that feel unresolved, unsettled. Entering a counselor's door is an act of courage, determination and hope. I'm glad you are considering opening that door, giving yourself an opportunity to heal and grow.
Counseling is an opportunity to heal and grow. When you are dealing with a specific difficulty, or if you have ongoing challenges in your life, you can find healing through proper counseling.
Change is part of life and can be challenging, causing us to re-examine our sense of who we are, our purpose, our priorities, and our expectations. These changes affect how you see yourself and the world, your thoughts, your behaviors, as well as the underlying patterns of why you do the things you do. These life-changing events include adjustment to college, marriage, divorce, blended families, expanding family, or a new empty nest. It can also be a loss of any kind or an adjustment to work-related changes such as a first job, a new manager, or a changing role.
About Me:
I'm Susan Wolfe, a Licensed Professional Counselor who will work with you to focus on your personal goals. Through conversation, I integrate Christian spirituality with various modes of therapy. I help clients connect their faith in God to the way they live, bringing about a connection between their head and heart knowledge. Through this process, clients experience long-lasting healing.
I specialize in working with women going through transitional periods in their lives, such as entering college, exiting college, early motherhood, divorce, and traumatic situations such as abuse or PTSD.
I also work with fellow clinicians who are seeking personal therapy to address the challenges of our profession. I collaborate with therapists to provide ways to handle our own issues, to help process vicarious or secondary trauma from clients, to help prevent burnout & compassion fatigue, to develop greater empathy & understanding, and to aid in gaining more self-awareness.
I am a National Certified Counselor as well as a Board Certified Telemental Health Counselor. I am also a Missouri-approved supervisor for those seeking LPC licensure, coming alongside, supporting, guiding, and teaching those who have a heart for being a counselor.
Qualifications
Master of Arts in Counseling from Covenant Theological Seminary
Professional Licensed Counselor for the state of Missouri
Specializations that can help various clients and their challenges
Member of the following professional organizations:
• NBCC (National Board of Certified Counselors)
• IFS Institute (Internal Family Systems)
• EMDRIA (Eye Movement Desensitization Reprocessing International Association)
• Psychotherapy St. Louis
• NEDA (National Eating Disorder Association)
• AACC (American Association of Christian Counselors)
I invite you to contact me to take the next step in your journey.
Green Door Counseling accepts Anthem/Blue Cross Blue Shield Insurance, United Healthcare and private pay.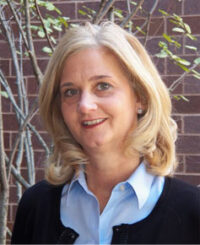 Resources for Immediate Help