Welcome to Green Door Counseling! Entering therapy or counseling is like beginning a journey, a new endeavor in which one explores areas of life that feel unresolved, unsettled. Entering a counselor's door is an act of courage, determination and hope. I'm glad you're considering opening that door.
Susan S Wolfe, MA, LPC
I am a Licensed Professional Counselor and consider it a privilege to help clients heal from issues like eating disorders, depression, anxiety, abuse, PTSD, and even strained or broken relationships.
I am trained in various modes of therapy, and I find it important to collaborate with clients in their process in order to find the best mode of therapy for sustainable healing.
I integrate Christian spirituality with Internal Family Systems (IFS), Dialectical Behavior Therapy (DBT) and attachment-based models of psychotherapy. I help clients connect their faith in God to the way they live, bringing about a connection between their head and heart knowledge. Through this process, clients experience long-lasting healing.
I am also trained in Eye Movement Desensitization Reprocessing (EMDR) therapy, a technique for those who have experienced significant trauma.
I am a member of NEDA (National Eating Disorder Association), AACC (American Association of Christian Counselors), EMDRIA (EMDR International Association) and Psychotherapy St. Louis.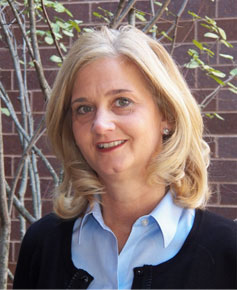 Other important information:
MAC, Licensed Professional Counselor
Masters in Counseling, Covenant Theological Seminary
Experience
•  Private practice
•  Primary therapist, Castlewood Treatment Center for Eating Disorders
•  DBT Consultation Team member with Deer Tracks DBT Group
•  15 years business industry experience
Accepts Anthem Blue Cross Blue Shield Insurance and private pay.